Mission
PIVAC is a non-membership Society dedicated to furthering the goal of developing effective treatment strategies to harness the power of the immune system to defeat cancer. PIVAC is especially focused on 1) the use of vaccination modulaties to stimulate immunity to the patient´s tumour (active immunotherapy), 2) the in vitro creation of cellular therapies for reintroduction into patients (passive immunotherapy), and 3) the modulation of immunity systemically and/or locally within the patient (immunomodulatory therapy). PIVAC´s mission is facilitate productive interactions, networking and collaborations between basic scientists and clinicians primarily by means of small (ca. 100 participants), focused (by selecting hot topics), usually residential annual meetings, which have been occurring in an unbroken series since 2001. These events allow for the intense and uninhibited exchange of data and ideas among senior figures in the field, as well as making sure that a good contingent of young scientists and students actively participates in poster sessions and discussions. A major dissemination activity is the publication in the scientific literature of meeting summaries and articles based on presentations at the annual conference. These are regularly released as collections series of peer-reviewed papers known as "Focussed Research Reports" in the specialist journal "Cancer Immunology Immunotherapy". PIVAC is a founding member organization of the recently-formed World Immunotherapy Council.
Forthcoming Activities
SITC meeting presentation on behalf of PIVAC:
2020_SITC_758_Identification of tumor antigen-specific T cells in the peripheral blood of colorectal cancer patients
by Emilie Picard, et al. 7 am, 10th November, 2020
September 30 - October 2, 2020,
PIVAC 20, Granada, Spain
organized by Frederico Garrido
Proposed new date: March 24-26, 2021
see: https://www.granadasalud.es/pivac21/
PIVAC 21, Turin, Italy, postponed

organized by Federica Cavallo
June 7-9, 2019, PIVAC 19, Athens, Greece

organized by Constantin N. Baxevanis
June 10-12, 2019, 2nd PIVAC Summer School, Athens, Greece
organized by Constantin N. Baxevanis
October 3-6, 2018: PIVAC 18 in Oslo, Norway
was organised by Else-Marit Inderberg and Gustav Gaudernack.
Sept 27-30, 2017: PIVAC 17 in Loutraki, Greece 
was organized by Constantin N. Baxevanis (see www.pivac17.eu).
Sept 11-15, 2016: PIVAC 16 in Winchester, UK 
was organized by Christian Ottensmeier (see EACR website).
Oct 6-8, 2015: PIVAC 15 in Tübingen
was organized by Graham Pawelec.
At PIVAC 15 Dr. Alexander Martens (left) received a poster price and Kilian Wistuba-Hamprecht (right) received a prize for his presentation from Prof. Graham Pawelec.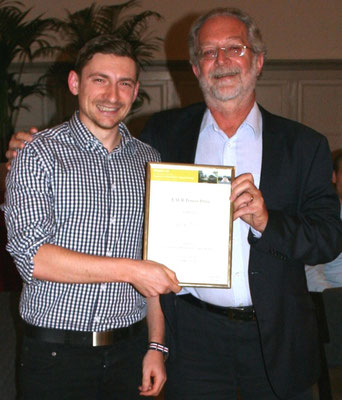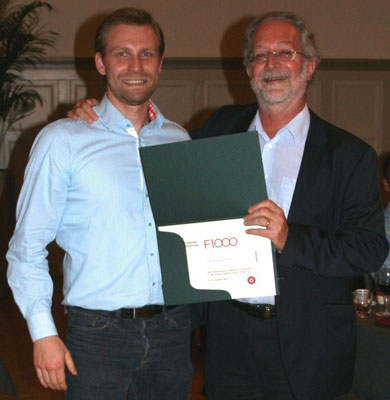 PIVAC supports the Satellite Meeting "Aging and the Immune System" in conjunction with ICI 2013.
PIVAC supports the satellite meeting "Aging and the Immune System", 20-22 August, 2013, in Milan, Italy in conjunction with ICI 2013.
Aging and the Immune System
Information about the satellite meeting "Aging and the Immune System".
Satellite_SM3_ICI_Milan_2013.pdf
Adobe Acrobat Document
184.5 KB
PIVAC ELISPOT workshop
     The PIVAC 12 pre-conference Workshop "New Horizons of Immune Monitoring with ELISPOT" was organised by Dr Stéphanie McArdle and Prof Paul Lehmann and took place at The John van Geest Cancer Research Centre, Nottingham Trent University, UK, on the 10th-11th September, 2012. The workshop was sponsored by Cellular Technology Limited (C.T.L.) and 15 participants from both academia and industry and from several countries attended the workshop.
       This one-and-a-half day event combined hands-on laboratory work performing a dual color ELISPOT assay (IFNγ/IL-2) with presentations and discussions on a number of topics that define the horizons of immune monitoring today. These included multiplexing, avidity measurements, loss-free freezing/thawing of PBMC, resting (or not), live/dead/apoptotic cell counting, working serum-free, and PBMC libraries, some of which were used during the workshop.
      The meeting was very well received from both experts and novices in the ELISPOT field. Participants were able to exchange experience, helping each other to resolve and discuss problems encountered in the past or asking for advice for future experiments. Moreover, participants were able to experience for themselves the new kits released by C.T.L recently (the dual IFNγ/IL-2 as well as the new live/dead/apoptotic cell counting kit). All the participants found this workshop worthwhile, and PIVAC may consider organizing further such events, possibly before PIVAC 13 to take place in Amsterdam next year.
PIVAC supports CITIM 2013
PIVAC is supporting the 3rd International Cancer Immunotherapy and Immunomonitoring Conference, 22-25 April, 2013, Krakow, Poland (see http://www.canceritim.org/)
PIVAC supports SIOG Manchester 2012
PIVAC is supporting the Basic-Translational Research Day on 25th October, preceding the Annual Conference of the Society for Geriatric Oncology, Manchester, 2012 (see http://www.siog.org/index.php?option=com_content&view=article&id=199&Itemid=123)